The top went on pretty well. Probably less gaps than I have after I bind. I filled the gaps and started to french polish the top. At this point I know the guitar is going to turn out OK.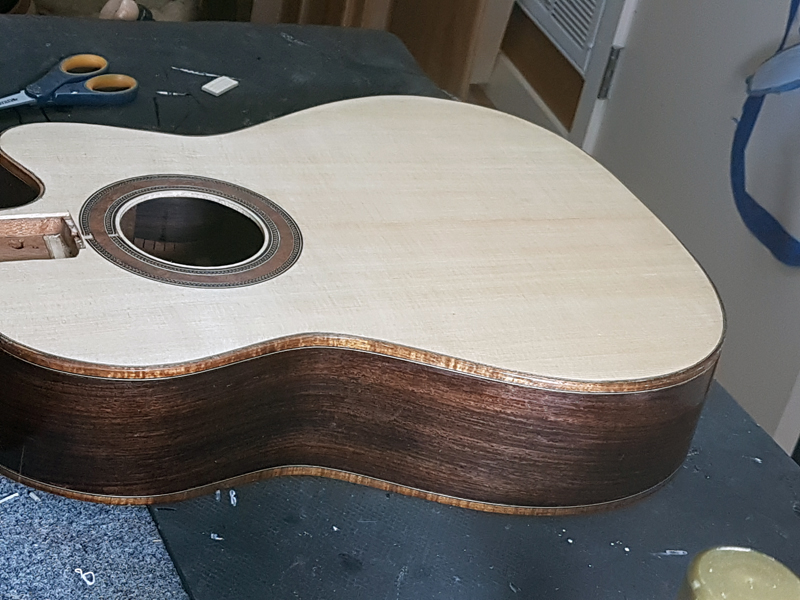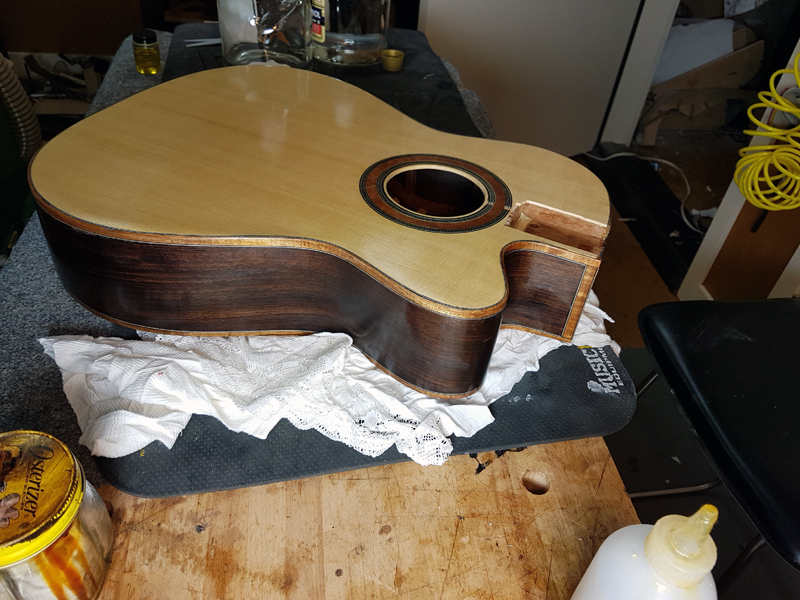 I could have used the padauk bridge I had on the the last top, but I did not take enough care when I removed it. so I laid up and profiled a walnut and a BRW bridge blank. I resawed into three veneers 4 mm, 3 mm and 2 mm thick and laminated them back together with two sheets of carbon fiber. The BRW bridge sure looked good but it was 24 grams and the walnut was 16 grams (before the final profile. I will ebonise the walnut bridge and use it. I will save the BRW bridge for a time when I have a top that is a bit too stiff.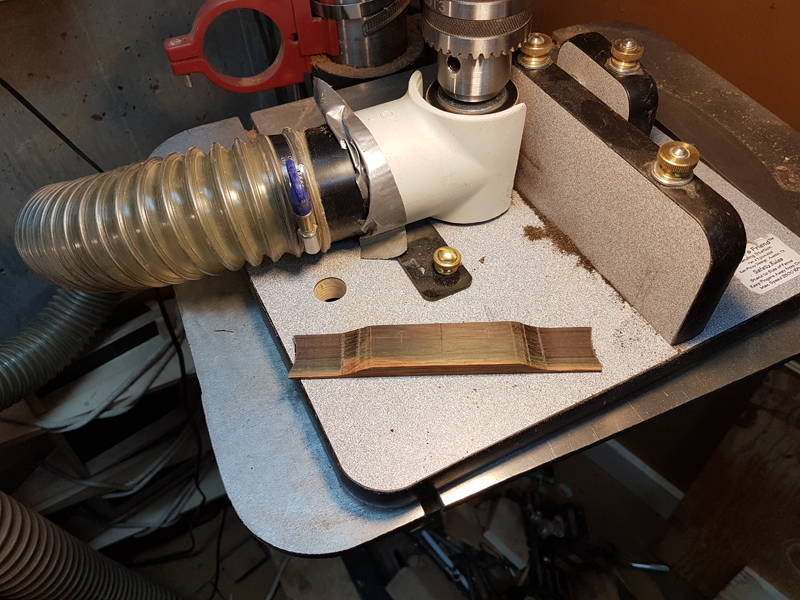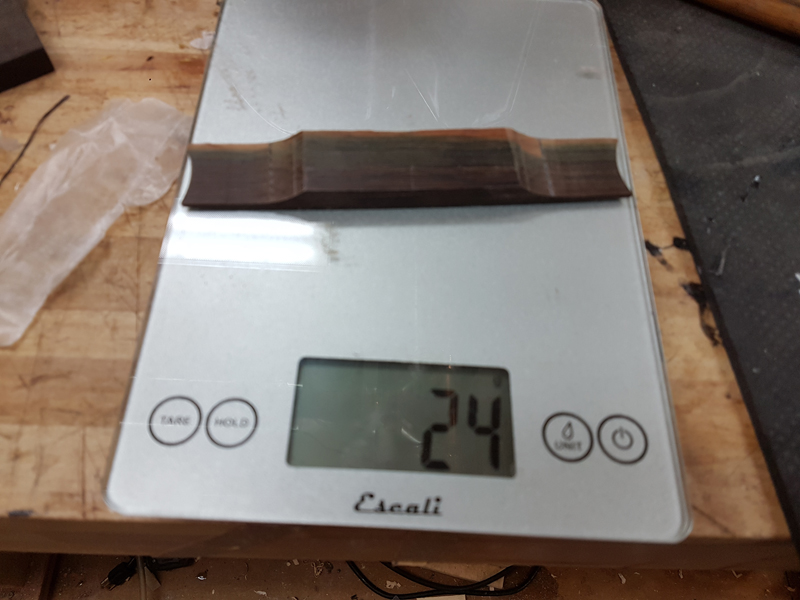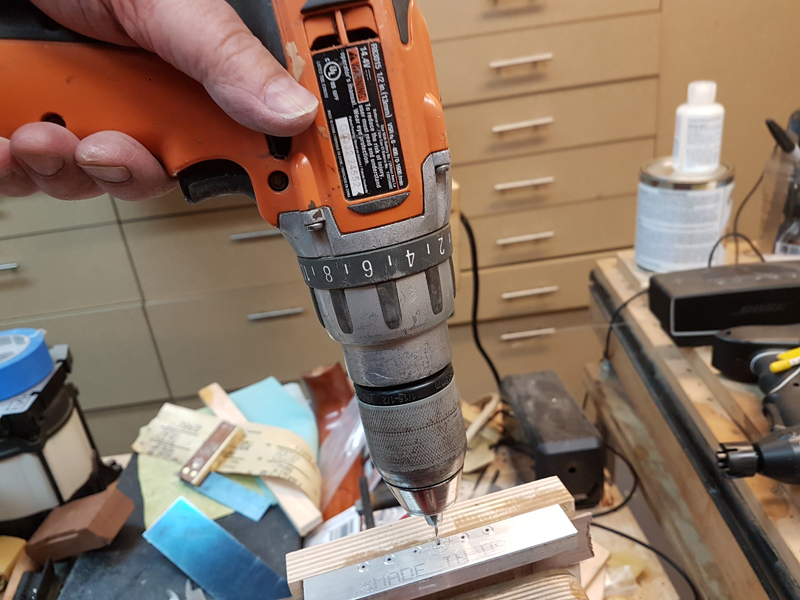 I had a fun time with my micro-mill and did most of the final profile on the walnut bridge. I finished with a chisel.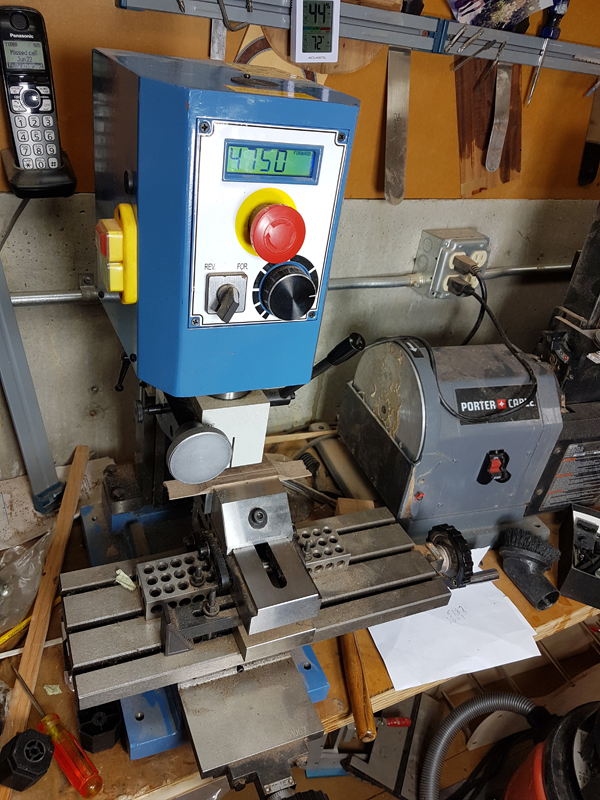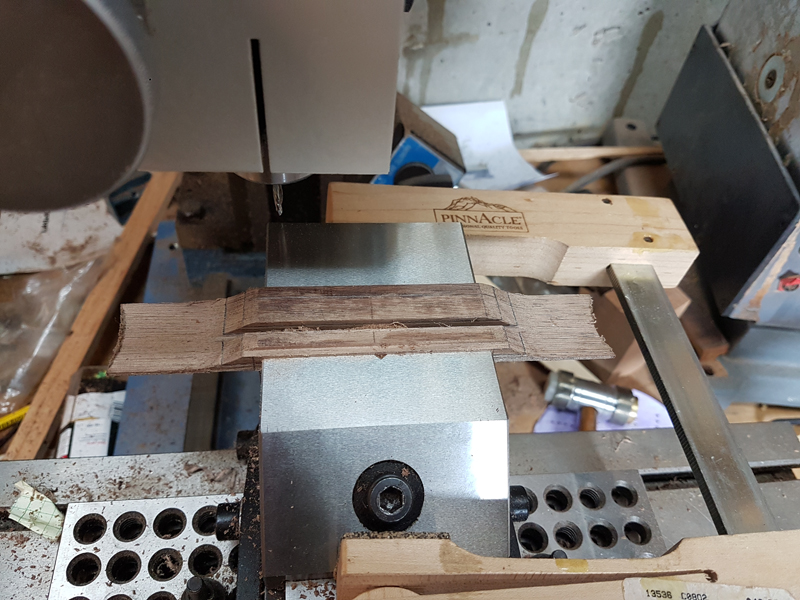 Bridge before final sanding and ebonising.